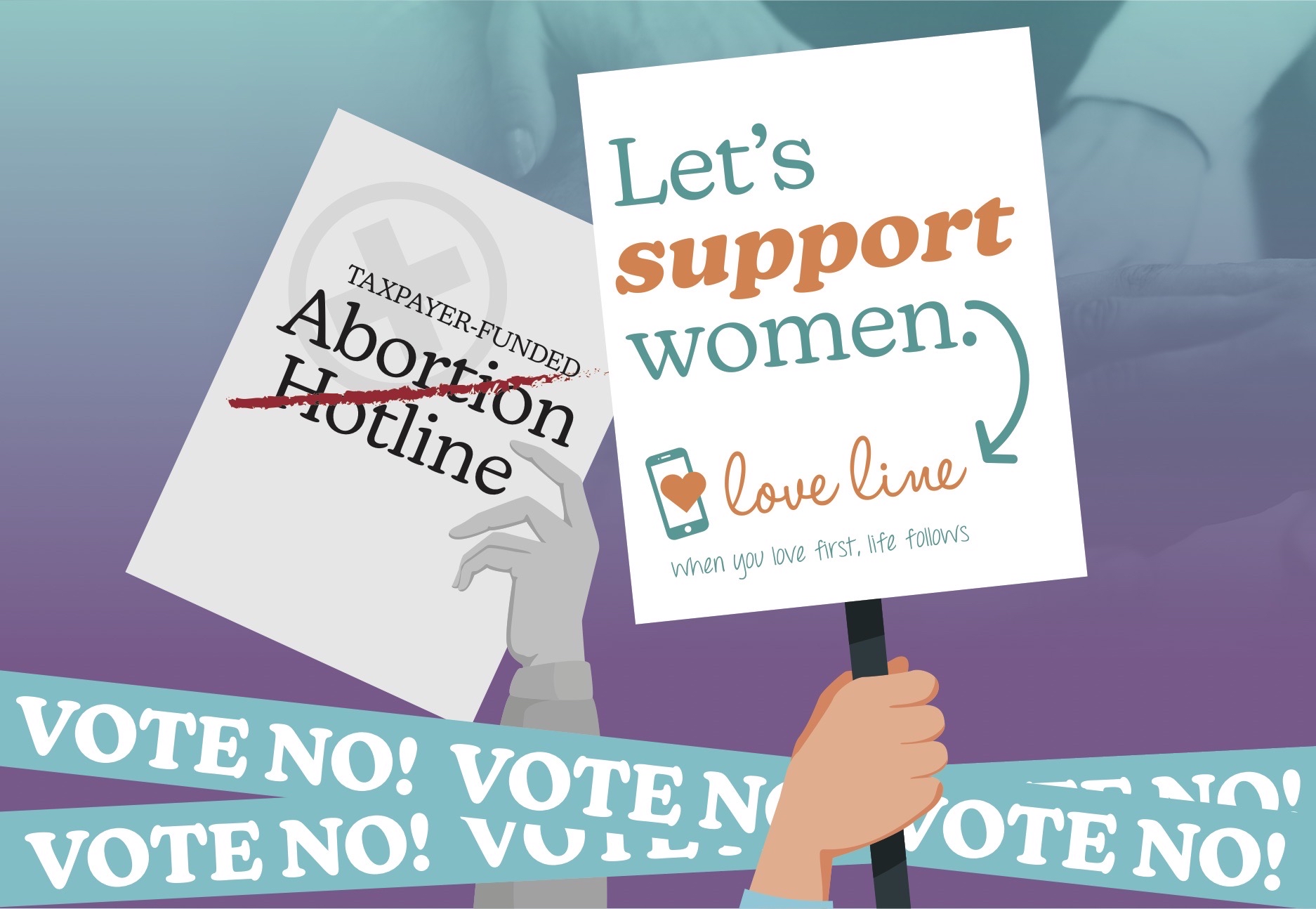 Thank you for signing the petition opposing the taxpayer-funded abortion hotline! Before you go, there's another PRO-LIFE hotline we want to share with you…
LoveLine, a project of ProLove Ministries, is a support line for pregnant and single moms who feel they have nowhere else to turn. These moms often reach out to us with abortion appointments scheduled, but just need someone to walk alongside them, remove the obstacles, and empower them to choose life. Complete with financial coaching and mental health services, LoveLine does everything possible to help 150-200 moms each month to connect with resources and create individual case management plans for long-term success.
Abortion does nothing to empower women or solve their problems, but we offer them real solutions and HOPE. LoveLine gets $0 in funding from government sources—all of our funds come from generous supporters like you, who want to build a culture of life in post-Roe America!
Can you make a one-time gift or become a monthly supporter of ProLove Ministries to save babies and help moms through LoveLine?
We appreciate your time and your heart for this mission!
Call us @ 833-477-6588
Ext 1 Donor Relations
Ext 2 Hurt After Abortion
Ext 3 Check My Clinic
Ext 4 ProLife Women's Conference
Ext 5 Mama Scholar
Ext 6 Other Projects
LoveLine is a hotline for pregnant women, single moms, and families in complex situations who feel they have exhausted resources in their area.
Please mail donations to:
PO Box 104353 Jefferson City, MO 65110